Dream it.
Build it.
Who We Are
We create innovative, pre-fabricated, structural framing systems and pair them with customizable, engineer-stamped house plans so that you can streamline building the home of your dreams.
Our expertly crafted process, combined with straightforward rapid on-site assembly, leverages a broad community of fellow A-frame lovers to drive time and resource savings—no need to reinvent the triangle.
Dream it. Build it.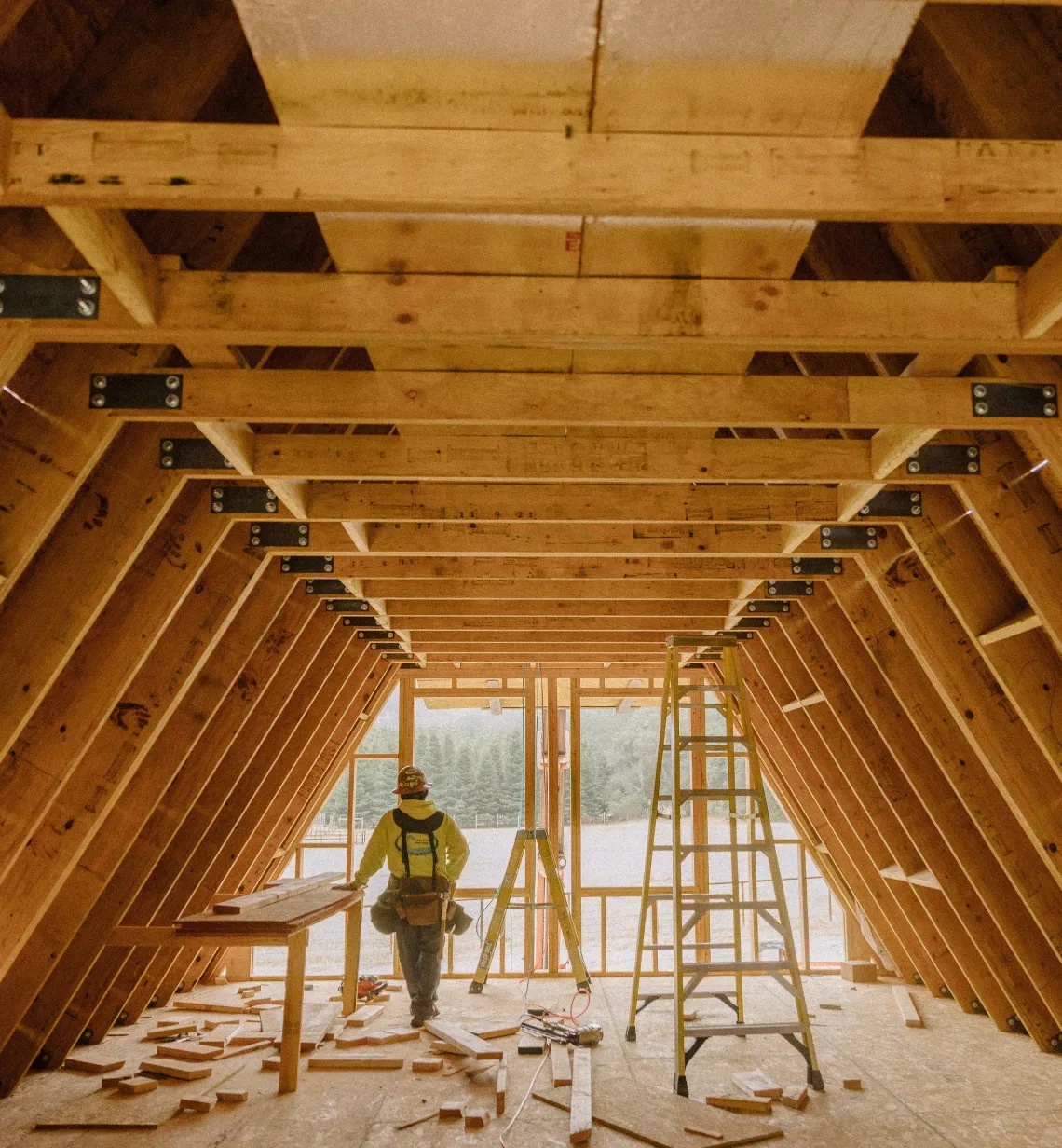 Research & Planning
The AvrameUSA team is here to help as you plan and research. Through hosted calls, emails, and connecting directly with our team, we can help you map out your vision.
Plan Set Development
Meet your account manager who will be your guide as your plan sets develop. With our pre-engineered structural system, you will save considerable time with the help of our experts in interior design, drafting, and engineering.
Phase 3
6 Weeks – 6 Months
Kit Production & Delivery
Schedule your available kit ship week, select additional kit materials, lock in on materials pricing, and receive your kit on-site!
Prefabricated or Modular
While we have prefabricated components, we are considered a traditional stick build. Nothing we send is pre-assembled.
A Turnkey System
We focus on helping you build the best, most affordable and beautiful A-frame structure. From there, you can fill it with the finishing touches you like best.
A Mobile Home on Wheels
Our homes are permanent structures placed on poured concrete foundations.
A "Here's How to Do It" Company
Our system offers an experienced self builder (DIYer) or general contractor a bolt-together experience for ease and speed of assembly. If you do not have carpentry or framing experience, you will want to hire a local general contractor.
---
What will you do
with your A-frame?